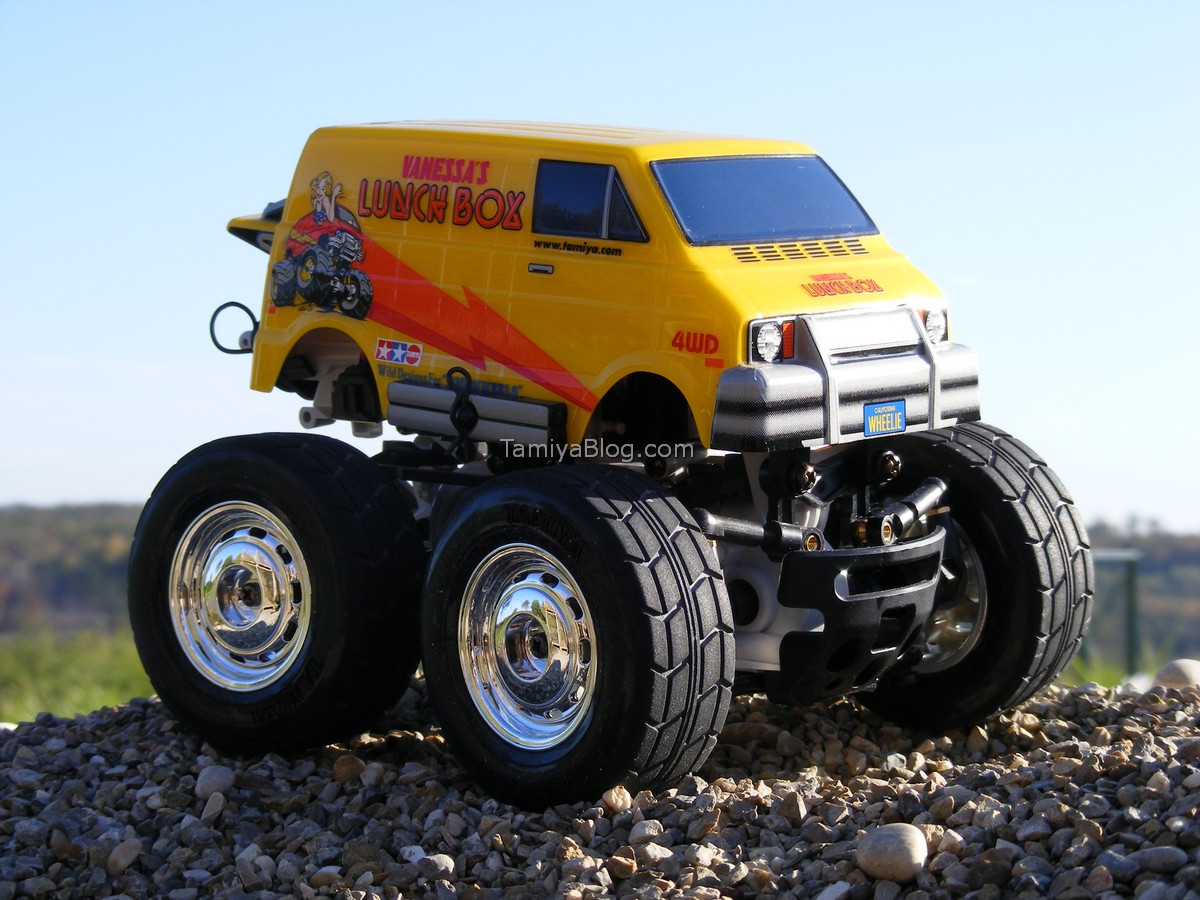 Tamiya does not stop to surprise us with innovative products. And we like that very much. The best example for this constant line of news is the Lunch Box Mini SW-01. A really remarkable model that proves that you can have a lot of fun even with small and beautiful looking RC models. Following the success of the T3-01 chassis (Dancing Rider / Dual Rider), Tamiya now continues with a small scale vehicle on four wheels. For this purpose, a classic was reinterpreted. The Lunch Box, a true Tamiya classic we all love. And that surprisingly with 4WD drive. As already known from the T3-01 chassis, the design of the SW-01 is very simple. Even the body is already pre-painted in the familiar yellow, and only needs to be decorated with the well know Lunch Box stickers. As already known from the T3-01, a type 370 engine is also used in the new SW-01 Lunch Box. Also, steering servo and ESC can be used in standard size. No special components are needed. A big advantage. We choose a small Lipo capable Hobbywing ESC, combined with compact size Softcase 3000mAh Lipo for a very long run times.
The new Tamiya Lunch Box Mini offers pure driving pleasure. As known from the T3-01, the vehicle literally lays in the corners. And we also strongly recommend to install the 54898 "Connector Set", available as a Hop Up part. In order to make the car even more manoeuvrable, the car can be steered even during wheelies.
During the building of our car, all standard plastic bushes were exchanged against ball bearings. A complete set for the SW-01 is already available from Tamiya as Hop Up part number 54900.
We are very happy about this great new chassis. By the way, an unpainted bodyset will soon be available as a Hop Up part, to realize your own creative paintjobs. We will do so. Enjoy the new Tamiya Lunch Box Mini, a new Tamiya classic. Don´t miss it !