August 3, 2019 (Saturday) Release Appendix with special price 980 yen


The introductory program will introduce various ways to play the car, custom methods, and spectacular modifications made by users under the theme of the classic Tamiya lunch box. In addition, a production guide for the lunch box MINI, which will finally be released, is also posted! Drift is packed with useful and useful information such as the introduction of machines of Japanese players who competed for the top in D1-10 (World Championships) and the lipo battery management method in hot summer.
Special appendix ● Lunch box "MINI parts tray"
The lunch box, featured at the beginning of this issue, is loved by everyone with a funny appearance. The magazine's illustrator Atsushi Arino drew an illustration of the compact palm-sized model "Lunch Box Mini", which will be released as a new model, and printed it on the bottom of the tray. The tray is button-assembled, so it is easy to carry around and you can definitely use it in any situation.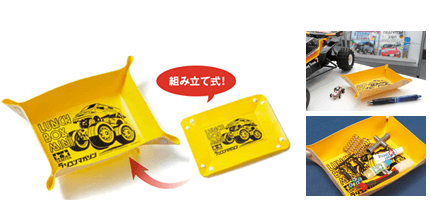 Source in Japanese language: RC Magazine