A large collection of machines from previous generations! This year's Baronbient 2019 is full of new attractions!!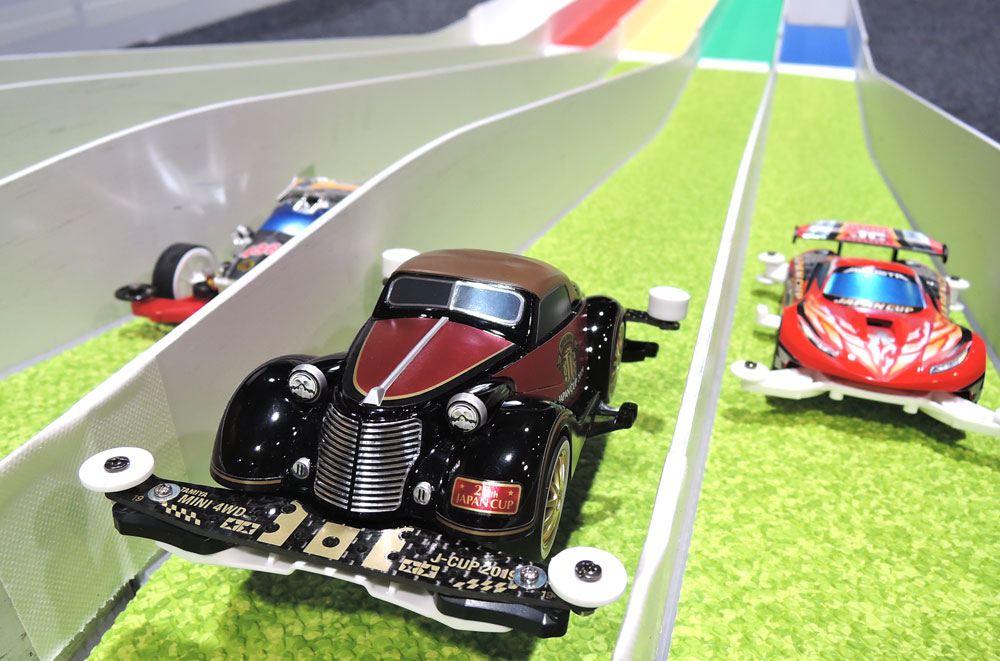 In commemoration of the "Mini 4WD Japan Cup", where hot battles are taking place all over Japan, a lot of special memorial models were born. This year, the " Baronbient Japan Cup 2019 ", which has been classically and elegantly organized, has been launched, replacing the racing style full of battle spirit . A wine-red bonnet with a black body and gold leaf coloring for the wheel arch. The combination with the " HG Carbon Multi-Wide Stay (1.5 mm) J-CUP2019 " with gold print will make it even more attractive. Launch of the "Baron Bient Japan Cup 2019" is around June 29th. Please stay tuned.
※ Products before 2018 have already been discontinued. Please note.