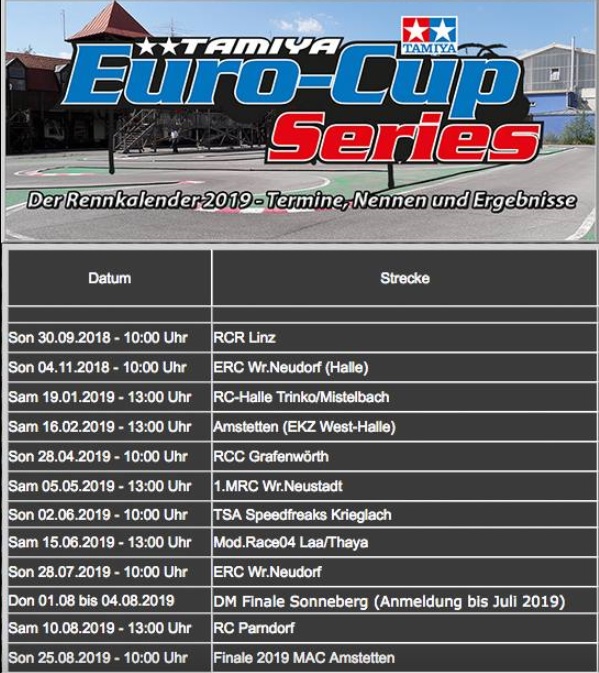 The Tamiya Eurocup Austria is one of the oldest RC Racing series in Austria, continuously from the 80s to today.
It has 3 classes for beginners up to pros, M-chassis racing and race truck series.
The new Championship 2019 just began. The new champions are determined in 10 races.
Cups and championship prizes are waiting for the participants, you can be part of it!
More information at www.tamiya-eurocup.at and www.facebook.com/TamiyaEurocupAustria/