Tamiya Dual Rider T3-01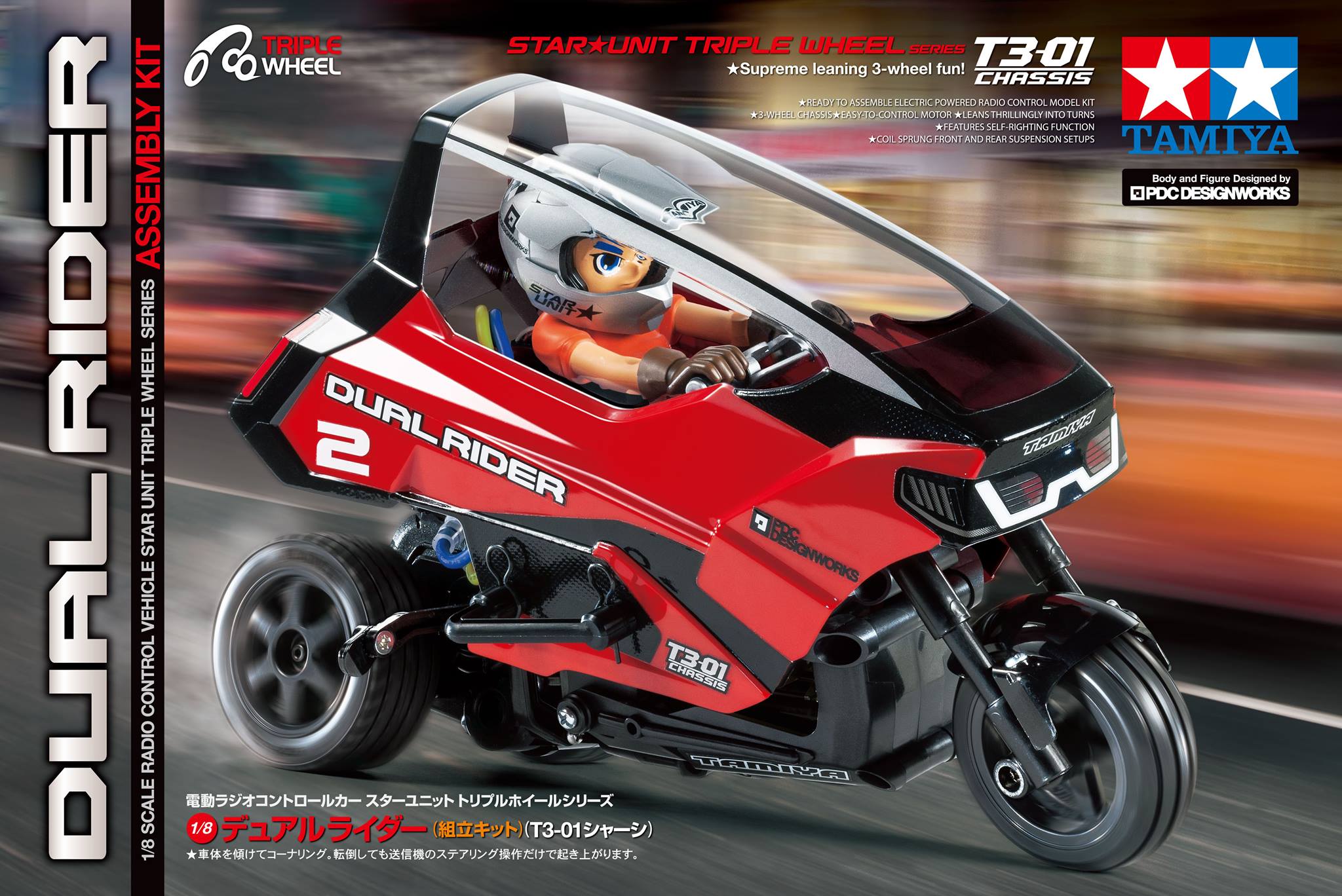 Introducing the 2nd kit release of the T3-01 Tripple-Wheel Chassis: The ALL NEW Dual Rider. New body and rider figure design by PDC Designworks.
This new kit features a brand new driver figure and parts depicting handlebar (and steering wheel). The figure has
movable hands (which fit to the bar or steering wheel) and a choice of headgear!!