Tamiya Opens New Store at Zeer Rangsit, Makes Social Modeling Players

15.30 hrs., 14 October 2018 MR. SHUNSAKU TAMIYA Chairman of the Board Tamami Company Japan President of TAMIYA PLAMODEL FACTORY, 3rd branch in Thailand, recently welcomed Mr. Satchin Sujaranchan, Executive Director of Sears Property Plc. Rangsit District, Kokkum District, Pathum Thani Province.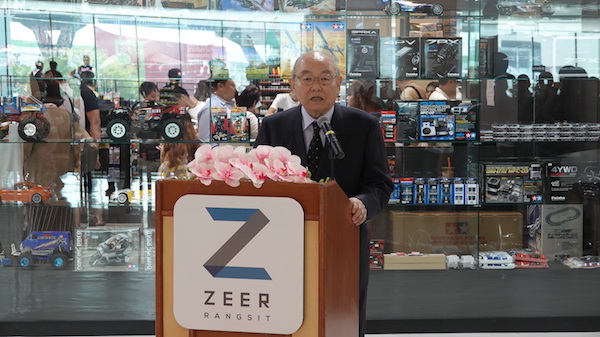 The opening of a new branch today, people have to buy a lot of small car racing. Today's special discount 25% with new products like motorcycle models. Battleship limited And at the opening ceremony today MR. SHUNSAKU TAMIYA Chairman Tamami Company Japan Have signed up with all of you who attended the opening ceremony today. And with a corner racer, a small speed race car powered by a charcoal engine. The people who assembled the car have fun testing at the front of the shop. Tamilai has three branches, namely, the first branch is located at RCA Rama 9, the second branch is located at Thaniya Silom and the third branch is Zeer Rangsit. The Tamiya game is not intended to play the game speed. Strength of the car only Challenges for players have sparked creativity. Players will be able to customize parts or equipment to match the added field. Challenges to more players.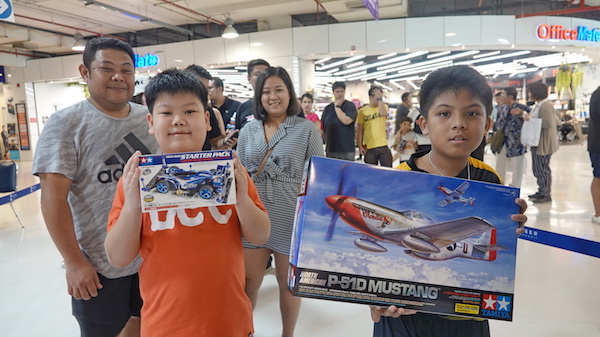 Mr. Suchart Siam Sucharit Chan, Executive Director of Sears Property Plc, said that in the name of Sears Rangsit Shopping Center, together with Siam Tamiya, celebrated the opening of a new branch of TAMIYA PLAMODEL FACTORY This is the 3rd branch in Thailand at Tamami Sears Rangsit Branch Include all racing cars. With many other accessories by Tamiya. Is a plastic model manufacturer. Car This is a very well known and widely used modeling device. Animation Series Let's & Go, the lightning bolt of the 1990s, the Tamami race car is widely known. The toy car is used as the main equipment. It was very successful in Thailand, then play a car Tamiya throughout the city. And not just children, adults play a lot. It is featured on the car modifications, custom parts or accessories to the field conditions that add to the challenges and challenges for more players. The competition is very large.
Source in Thai language: Banmuang