TAMIYA R / C GUIDE BOOK Volume 12 (2018 AUTUMN-WINTER)
Released around Saturday, October 27, 2018 432 yen (main unit price 400 yen)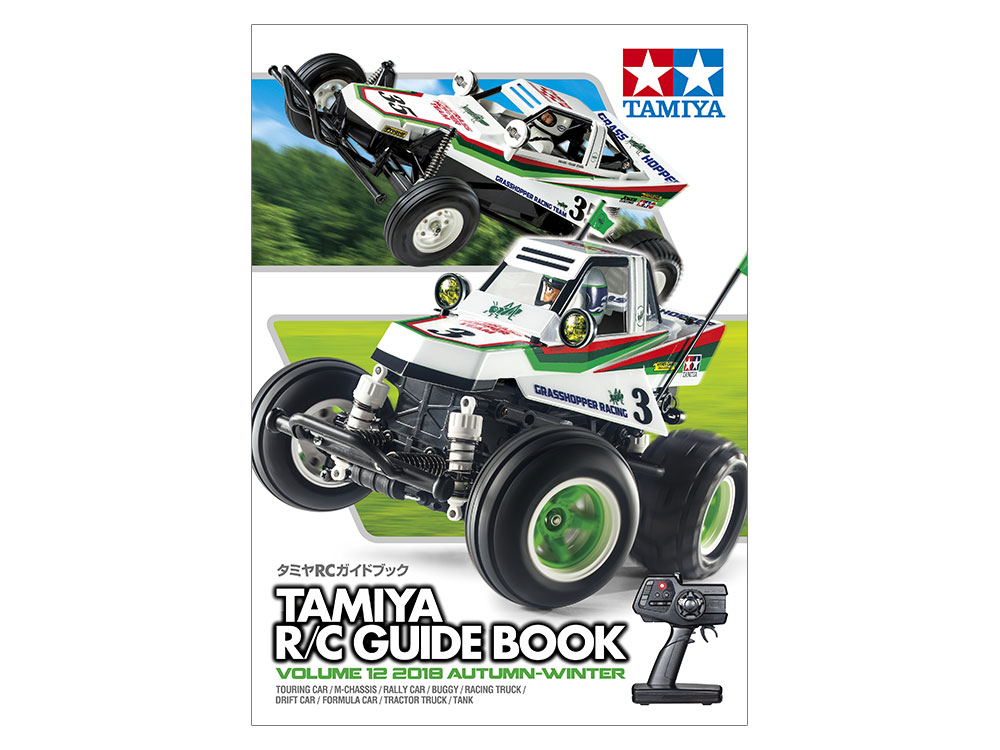 Tamiya RC guidebook Vol.12 published carefully selected Tamiya's main RC model is issued. Touring cars and formula cars with high-speed driving charm, buggies that do not choose a place to run, comical models that are overflowing with action, 3-wheel RC with a new sense that the big size turns by tilting the car body and a powerful tank and trailer truck Dancing rider ", XB of completed model which you can enjoy running right out of the box, Tamiya's main RC model is released at once. Also featured a noteworthy new product "Comical Glass Hopper" announced at the hobby show in October 2018. If you also print a popular QR code and jump to the Tamiya homepage using smartphones and mobile phones, you can enjoy RC videos. In addition, the RC start guide introduced the basis of the gear ratio setting which is the key of the machine's tune-up. Of course, the page which becomes a reference of fans who start RC from now on such as race participation guide, introduction of popular "Try !! Tamiya RC school" is enriched. At the end of the book I also took a guide to the nationwide hobby shop and Tamiya 's RC circuit. All-color A4 size, 38 pages with plenty of volume.