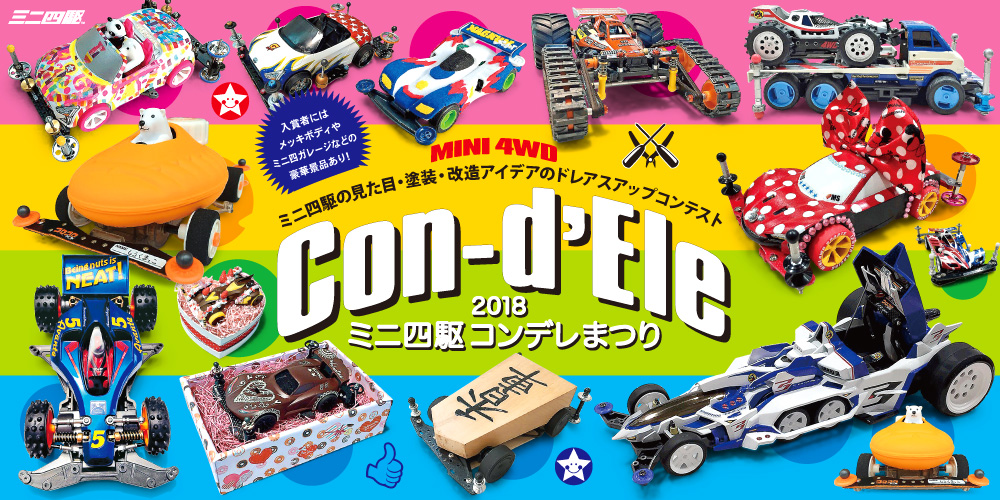 A mini 4WD dressup festival is held nationwide!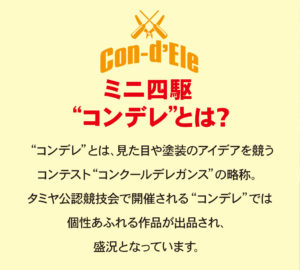 Mini 4WD 's dressup contest "Contest Deregans (common name Condale)" is held at shops nationwide! Participation prize stickers and luxury such as "Mini Four Garage" where winners can store two plated bodies and mini 4WDs Premiums are also ants. You are also challenging to "condire" which is a different way to enjoy the mini 4WD from the race! We are waiting for entries from everyone!
Entry machines are accepted at shops nationwide. Duration and rules vary from shop to shop!
Participating machines of Condale Festival are accepted at shops nationwide listed in the following list. Since the rules such as the recruitment period and the size of acceptable machines are different for each shop, let's ask the shop staff in advance!
Souvenirs and prizes are presented for each store! There are also commemorative stickers!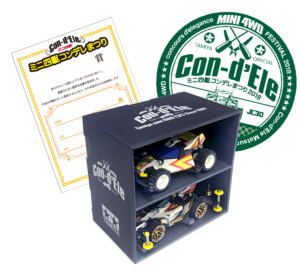 In the condelé festival, prize-winning works will be decided for each shop nationwide! In addition to the commemorative stickers being presented to participants in the condale festival, the winners (the contents of the prize differs for each store) are mini 4WD Luxury prizes such as "Mini Four Garage" which can store two cars and mini 4WD plated body etc will be offered. Please join us! Please
do not include Mini 4WD in the "mini 4 garage" of the prize !
※ The patterns and machines of this event are taken with still images, movies, etc., and may be published on various media related to Tamiya, such as prints and Web sites. Please acknowledge your participation.