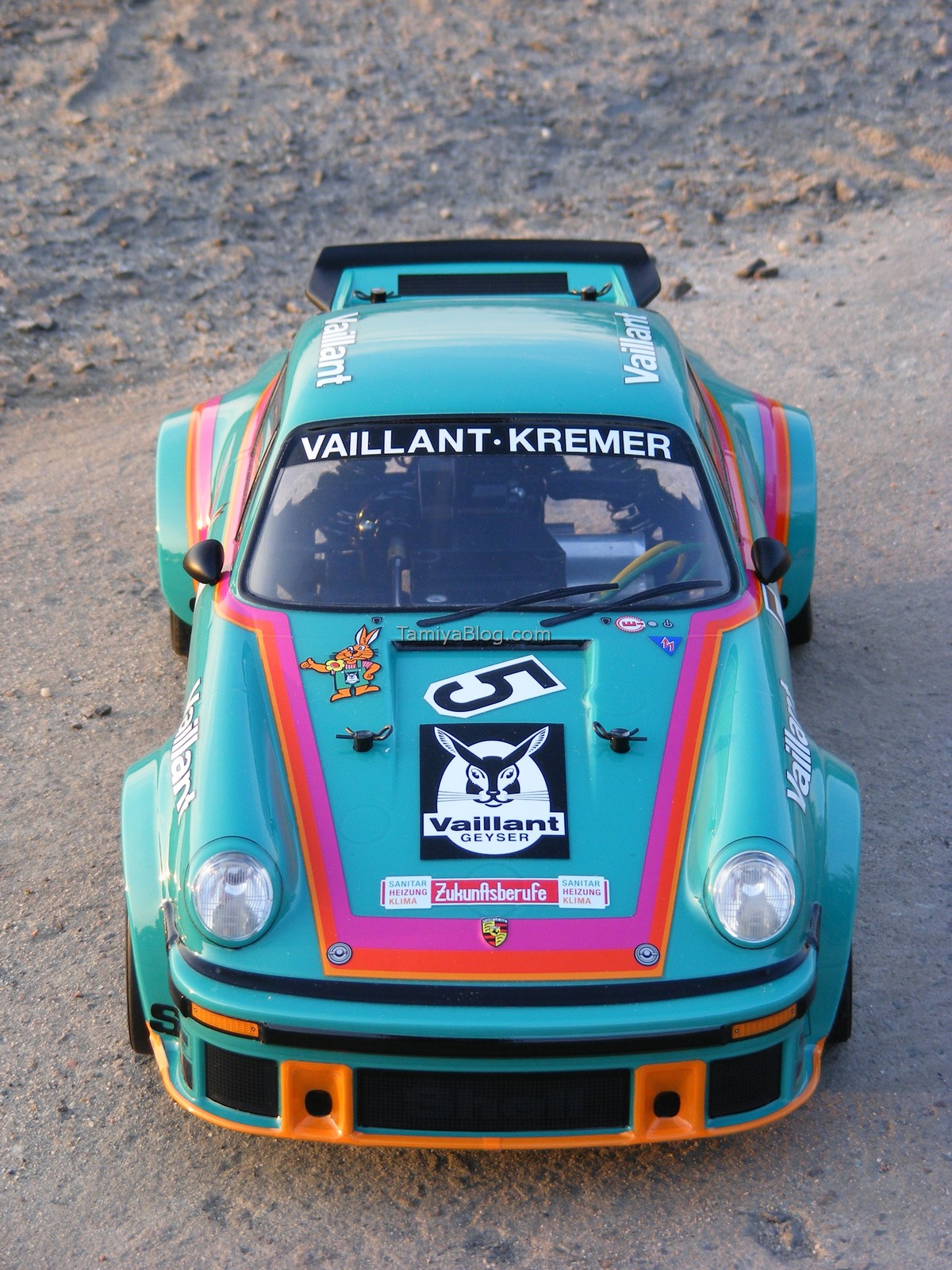 Some day s ago, we reported about a very special model. A kit from german big Tamiya dealer Tamico to celebrate the 10th anniversary of this company.  The kit is based on the Tamiya Black Porsche 934 RSR kit, but the "black" stickers and black wing parts were changed here for the "Vaillant" parts, well known from the iconic 30th Anniversay  model No. 49400, which used a shortened TA-05 chassis. These parts were exclusively made from Tamiya  for Tamico. The kit is limited to 333 pieces. Each one is numbered.
The Porsche 934 RSR was Tamiya´s first RC Car back in the 70´s. So here we are, were it all began.
Tamiyablog had the chance to build the so called "prototype" of this very special car. This time, no alternate paintscheme. You can´t beat the Vaillant livery on a Porsche 934. Pure 70´s. There´s something about these old Porsches, and especially the old turbo 930/934 types. In one way, it looks brutal but also not agressive, in the other way, it looks like a sculpture, but not overdesigned, as you can see it on many modern cars. This car was drawn by hand. Not on a computer. And you can see this. These curves are living.
About the build.  Building a classic TA02SW chassis again was a joy, especially with the many Tamiya Hop Up parts which are included in this nice kit.
Doing the body is a challenge, and you should do it with patience. Nearly 100 stickers needs to be applied on the body. But you will rewarded with a phenomenal result, and the wide rear 30mm wheels and tires looks stunning on this car.
Enjoy !