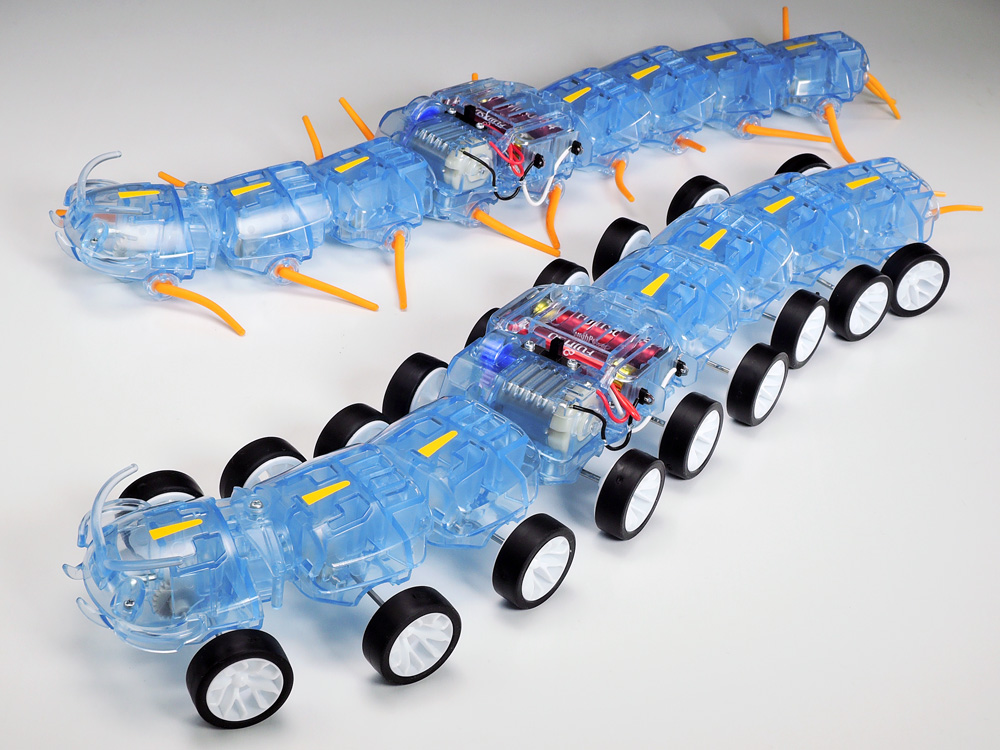 Centipede type 18 wheel drive car
It is remodeling to change 18 legs of centipede robot working set to tires of mini 4WD and to make it 18 wheel drive car. Centipede's likelihood will be less, but the speed and the running performance are improved compared to the standard legs of the kit. The style where lots of tires are lined with slurries is also impressive. Please do a challenge.
Use low-height tires for mini 4WD and 72mm shaft. Adjust the position of the shaft so that the front and rear tires do not hit.
Please note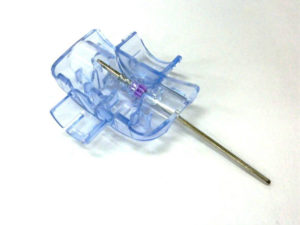 Since the shaft is a thin and hard part, let's treat it carefully when making it. After attaching the pinion gear and parts to the 72 mm shaft referring to the assembly explanatory diagram, put it from the long shaft of the shaft as shown in the picture and let it pass through the shaft. Hold both sides of the centipede body and lightly press the long shaft against the ground to adjust the position. Please install wheels from both left and right at the same time. As you put on your weight and push it in, it may lead to injury, so be careful and install it. After attaching the wheel it is complete after assembling it like the original centipede robot.