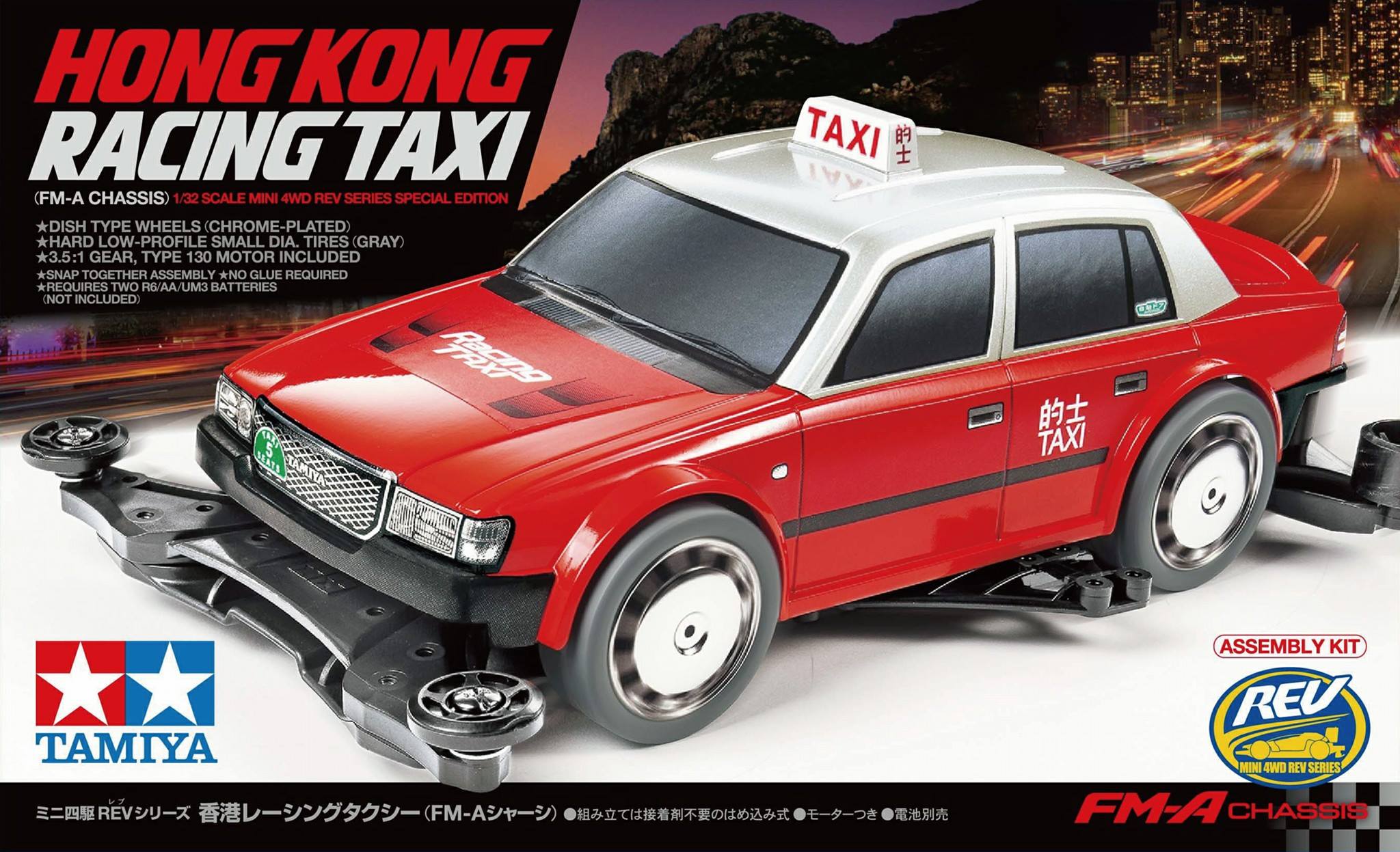 1/32 Mini4wd REV Series special edition
Dish type wheels (chrome-plated)
Hard Low-Profile Small DIA. Tires(Gray)
3:5:1 Gear, Type 130 motor included
Snap together assembly
no glue required
requires two R6/AA/UM3 Batteries(not included)
About the model
Trusty and convenient, the iconic Hong Kong taxi is well-loved by locals and visitors. This Mini4WD model assembly kit creates a racing red taxi, with separate color ABS body and cabin parts,and making stickers included. The front motor FM-A chassis is molded in Black ABS,while low friction A parts such as rollers and underpanel are also black. Chrome plated dish wheels are paired with gray low-profile tires for a realistic look.
Delivery:early June
"Hong Kong for the first time" Tamiya Tin Palace Model by Waigo Hobby Models for first launch of Hong Kong specialty products! This Mini-four-Wheel-drive product is designed as a design concept for urban taxis in Hong Kong, believing that local residents or tourists will not be strangers! The Factory is equipped with the latest FM-a pre-purchase chassis, grey tyres and plated silver cars for this mini-four drive! The Box also contains a number of Hong Kong " taxi taxi taxi " and " 5 seats " and " HK 852 " Plates. For the first time Hong Kong racing taxi (92402) will be available for sale in early June. Details can be found at www.tamiya.hk