Item No: 10314 AO parts for mini 4WD
AO-1043 Mini 4WD 2 x 72 mm Hexagonal Shaft (10)
MINI 4 WD 2 x 72 mm HEX SHAFTS (10 PCS.)
Release on Saturday, January 20, 2018 280 yen (main unit price 260 yen)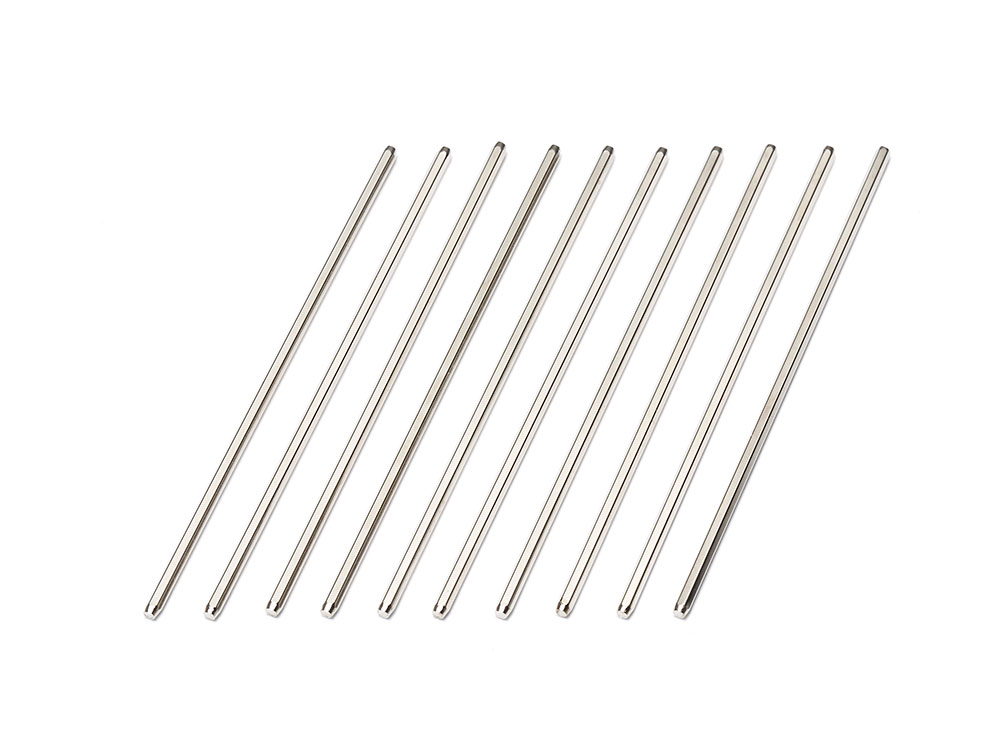 ★ Important parts that convey power directly to tires. In addition to loss of power when the shaft is bent, speed does not extend. Replacing the bent shaft earlier is the key to maintaining high performance.
Matching machines
Super XX, Super X chassis each car