Tamiya 67378-67382 Coin Purse (Mini 4WD No. 1-5)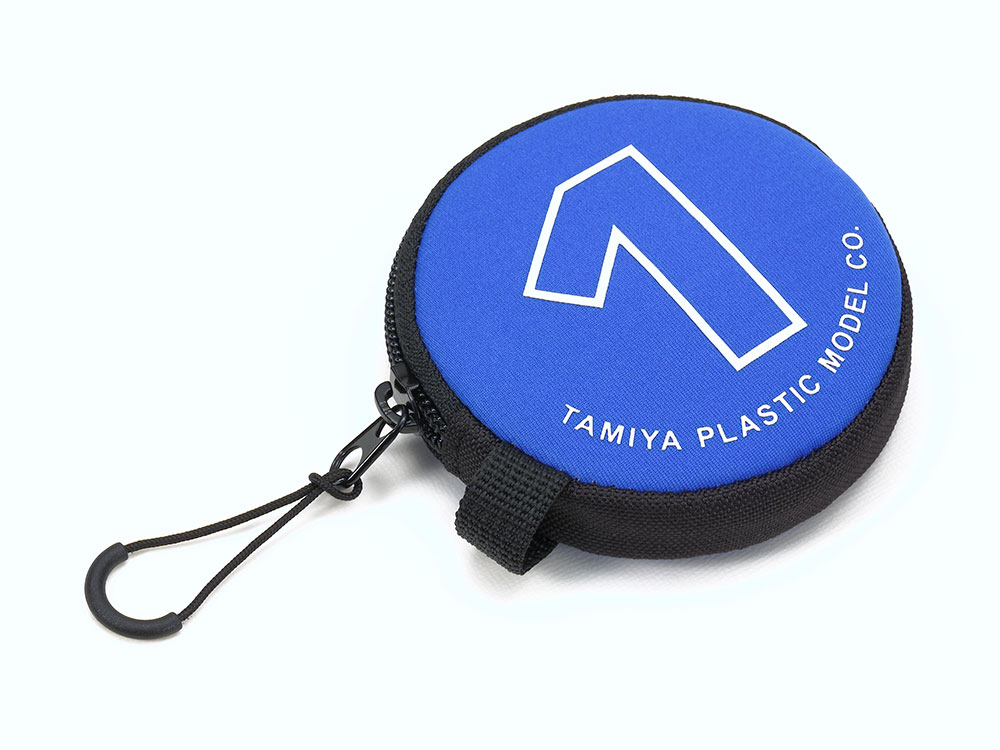 It is a compact body coin case with a diameter of 85 mm. Tamiya's Mini 4-wheel drive Five kinds of colors are prepared according to the color of the course, using the design of the number seal used in the official race as a motif. No.1 is blue, No.2 is green, No.3 is yellow, No.4 is red, No.5 is white. On the back side I designed Tamiya 's star mark and logo. Made from polyester with core material of synthetic rubber "chloroprene rubber" used for wet suit etc. It is soft, stretchy and waterproof, so it can be used not only as a coin case but also as a glove compartment for batteries, etc. It also works for Mini 4WD race.
Material: Polyester (Core material: Chloroprene rubber), Size: 85 mm in diameter, 15 mm in thickness
※ posted images may differ slightly from the actual feeling of color.
Tamiya 67383 Reel Clip (Black)


It is a holder with a stretchable string that is ideal for attaching key chains and the like. Body made of ABS resin, hook part made of metal. It is also possible to attach it to a belt or a bag using a hook, a pocket etc with a clip on the back of the main body. The combination with an optional coin case is the best match. I designed Tamiya's star mark and logo in white in the body of black color. It is a fashionable item as a little accessory.
Body: ABS resin Length of string: about 49 cm, size: 35 × 55 × 12 mm
* The posted image may differ slightly from the actual feeling of color.