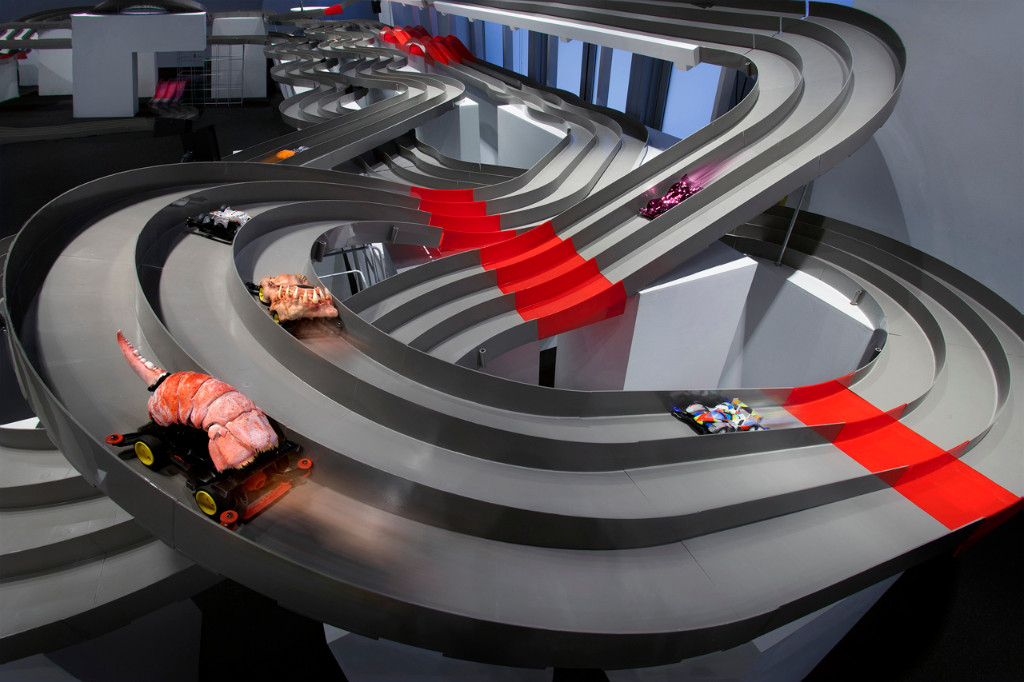 Cadillac got a brilliant champion in manufacturers, drivers, teams and endurance races at the IMSA WeatherTech Sports Car Championship, one of the world's top endurance races who have been returning since 2017. To celebrate this, we opened the circuit "Visionaire Racing", a hands-on mini 4WD circuit, on November 16, 2017, within the same brand's experience center "Cadillac House" in New York. He is attracting the attention of enthusiastic racing fans.
Visionaire Racing is a hands-on exhibition facility full of new actions published at the Cadillac House gallery. On the basis of the production of miniature four-wheel drive in the 1980s and the race competition based on the race competition, ingenuity was devised from the viewpoint of art and curator unique to visionaire against the structure of the vehicle and how to enjoy the race ing. In addition to following the traditional mini 4WD race, this East Coast's largest mini 4WD circuit not only follows the mini 4WD race but also manufactures visitors of mini car races, professional racers, Cadillac House (car kit purchase acceptable), creation (Colorful and variegated decoquizz), you can enjoy the process of competition.
In the general mini 4WD race, speed and unique expression and styling are major themes, but "Visionaire Racing" and Cadillac emphasize participants to demonstrate creativity in terms of race competition and artistry . Participants can take inspiration from the artist machine being exhibited and decorate their own mini 4WD with unexpected decoration.
"Visionaire Racing" will be open to the public from November 16, 2017 to January 15, 2018, Weekday from noon to 19 o'clock, weekend at 17 o'clock. Besides holding Tamiya's mini 4WD on hand, you can also buy locally, or you can rent and join the race. December 3, December 10, December 17 Sunday will be the qualifying day, and the final race will be held to be the Grand Final on January 7.

Source (in japanese language): LEVOLANT BOOST