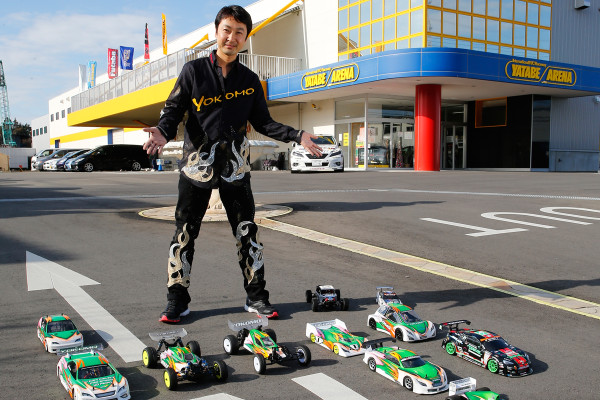 As one of the hobby, many radio enthusiasts (RC) cars love it. In the full-scale race the world championship is held in the world of "small motorsport", called "legend", there are Japanese who are respected from RC users all over the world.
An immortal big record yet to be broken "14 World Championships"
Hirosaka Masami, 47 years old. Since the first race of the RC car race at the age of seven in 1978, the total winning number until the retirement at the age of 39 in 2009 is 307 wins. This includes 14 major victories in the IFMAR World Championship and 52 JMRCA All Japan Championships.
RC car world championships are held once every two years for each event. If we compare the world warfare 14 wins generally, it is easy to understand that "14 gold medals at summer winter Olympic Games" total. From 1987 to 2005, including 18 consecutive years title holding record, it still remains the number one in the world in the RC race world. As of June 2017, since the winner of the most active winning athletes is 5 wins, you can see how prominent the 14 wins are.
Hirosaka's achievements are highly evaluated in Europe and the United States, where motor sports culture is rooted, and are announced in a phrase like the usual when traveling on expedition.
– Fourteen times WorldChampion from JAPAN, "The Living LEGEND" Masami Hirosaaakaaaaa !!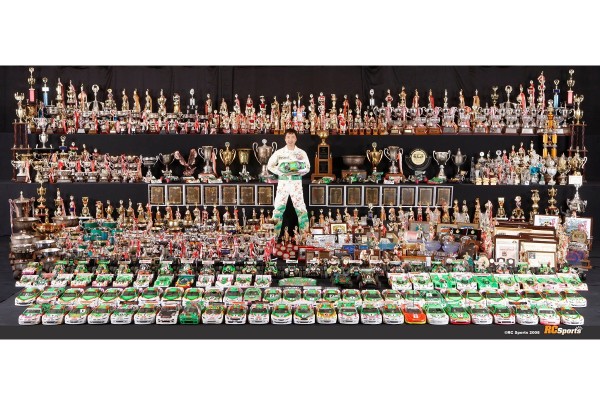 What is Hobby RC car?
What is generally associated with listening to radio controlled cars is "Toy radio control" which is sold at home electronics mass retailers and toy shops, which is simple in structure and can be played with dry batteries. However, "Hobby radio control" is a real model like a real car, unlike it, it is a model car to assemble by yourself. It is a "machine" that runs at speeds as high as over 100 km / h in the highest peak races, using batteries for power supply.
Whereas the price is a few thousand yen for the toy radio control, the Hobby RC is for the entry user totaling about 2 to 30 thousand yen, if it is a race that heavily uses expensive materials such as carbon and titanium, it is more than 60,000 yen for the body kit. Looking at other hobbies, the point that becomes more expensive as a full-fledged one is a price range similar to a fishing rod or a tennis racket.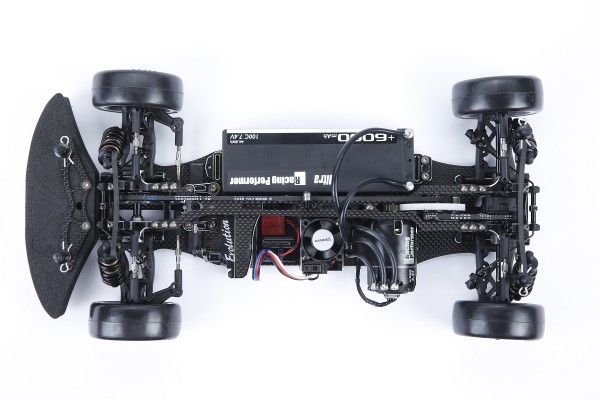 ▲ 1/10 scale machine for racing of Hobby RC car. Chassis is carbon, rods and screws are titanium, light weight and high rigidity. Equipped with a mechanism similar to real cars such as 4-wheel independent suspension, oil damper and stabilizer, alignment adjustment of each part is also possible. It is a combination of brushless motor and lithium polymer battery, and in the top category, it demonstrates over 100 km / h.
"Small motor sports" called competition radio control car
Mr. Hirosaka talks about the charm of the RC car race.
"Whatever happens," I become No. 1 "I think that most people are the few events in my life even if it is the first place in the town or the first place in the school, and the pleasure at that time is In my case, it was an RC car race when I was seven, and I think that RC car is "toy" in general Although it tends to be, the world championship is held also for the hobby for the competition, as well as the real race that the powerful makers participate in the works team in the race and the strong drivers gathered from all over the world compete for a comma 1 second There is a fierce world of RC, although it is remote control, it is exactly "small motors" which is required for the concentration and mental strength of a human horse as if he is actually riding and operating Over Tsu "for you."


"I will let the world recognize the power of the Japanese!" Episode at the age of 16 when the switch entered inside of me
In 1986, Hirosaka was 16 years old, I first tried the world championship held in America. However, the difference with the top of the world is more than expected, and I was made aware of the lack of power without putting it in the top ten. But more than that, there was a shocking event for Hirosaka.
"A Japanese got a good time on qualifying, but it was judged as a measurement error and the record was deleted.The Japanese team protested, but for some reason why not, why "Because Japanese people can not run so fast," I received a tremendous shock on my prejudice, but at the same time I said "let me recognize that even Japanese can run fast, absolutely I'm switched on "to do"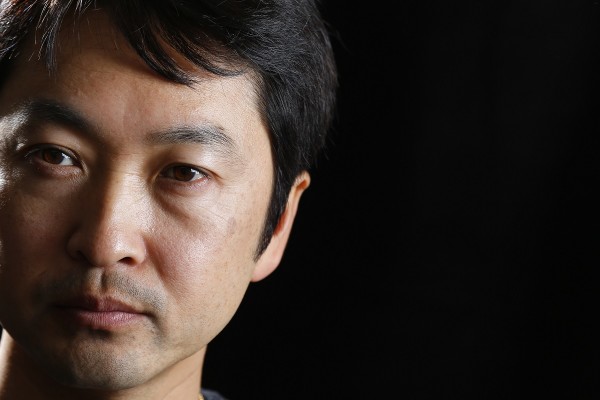 Increasing awareness of Hobby RC by winning
When returning from the world's first challenge of humiliation, Hirosaka repeatedly practiced hard and succeeded in 1987 and won the first Japanese as a Japanese at the world championship in the UK. After the victory with the Netherlands Competition in 1988, the Australia Games in 1989, the "Masami era" comes before the age of 20 years.
"As the marks from rivals gradually became increasingly strict, I thought that I wanted something to be a goal in keeping fighting, so when I looked into it, there were ten consecutive championships of the bicycle's Nakano Koichi World Championship , I decided to aim for 10 wins at first as long as it is equal to that, and decided to aim for 10 wins at first.In addition, as I continue running at the top of the world, "RC is not a toymous toy, Japan fighting in the world There was also a feeling that if Hobby RC is generally recognized, in order that everyone of fans can be confident and boast about them, it is a hobby where there are players. "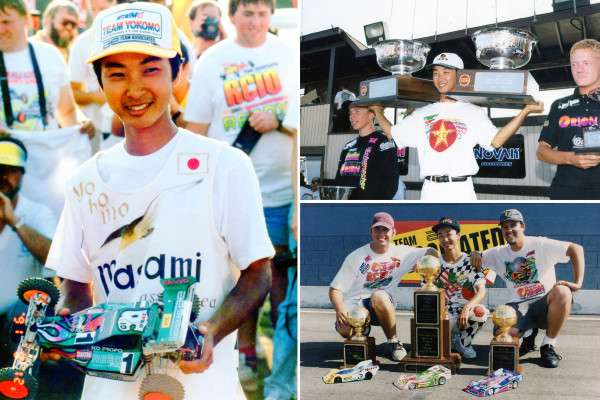 After retirement, we will promote RC car promotion activities both in Japan and overseas
Targeted 10 wins achieved at the Finland Games in 1999, after winning the 14th victory at the 2004 American tournament in 2004, retired at the age of 39 at the age of 39 with missing from all over the world in May 2009. After that, while working for the sales department as an employee of Yokomo for competition hobby, international organization supervising the world championships FEMCA executive of Asian branch of IFMAR, Vice Chairman of JMRCA (Japan Model Radio Control Car Association), JRM (Japan Radio Control Model Association) Director, concurrently as Chairman of RCDC (All Japan RC Drift Competition Committee). Making full use of the "face" cultivated in active 30 years, he has been widely active in domestic and overseas, such as attendant, race management and event planning of key figures who came from overseas, magazines and television, as well. We are working to further raise awareness of RC cars.
"When I reached the first victory of world warfare at the age of seventeen in 1987, I thought that I truly obediently wanted" let other people taste this joy! "Even now, my wish is in my heart, RC I am devoting my eyes every day to convey the pleasures of cars. "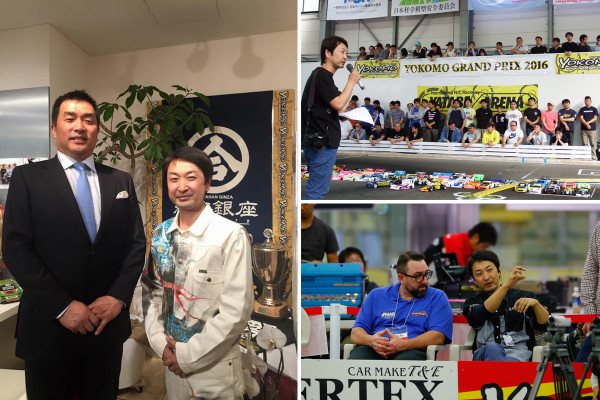 "Method for improving RC" is a book!
A permanent preservation version of Muku " Hirosaka Masami's RC car victory equation " for Mr. Hirosaka Masami toward " Rider who wishes to drive" and "Want to win the race " appeared! Masami Hirosaka's unique know-how, which has been fighting in the world, such as basic exercise methods, skill improvement techniques for intermediate players, and mentality ideas that can not be defeated at the time of racing, is consolidated. In addition, 30 successive race episodes and used machines were selected carefully. It is content that can be enjoyed to the fullest for the beginners as well as the RC car fan of the former year.
● About Masami Hirosaka (Masami Hirosaka)
Hirosaka Masami. Born February 26, 1970, he is from Kyoto Prefecture. Radio control car model manufacture Manufacturer Sorry, belonging to Yokomo sales department. When I was 5 years old I met a radio controlled car, I won all championship at the age of 16, a world champion at the age of 17. In the 2009 major league retirement leaves 14 world championships and 52 national championships 52 wins. Currently he is involved in dissemination activities of radio controlled cars and tournament management, and has served as Vice Chairman of JMRCA (Japan Model Radio Control Car Association), Officer of FEMCA (FarEastModelCarAssociation), JRM (Japan Radio Control Manufacturers Association), RCDC (All Japan RC Drift Competition Commissioner Association) As a chairperson, it is active widely both in Japan and abroad.
● About the book "Masami Hirosaka`s Equation to RC Car Victory"
Book is written in Japanese.
– Legend driver 'Hirosaka Masami' who stands at the top of the world 's RC scene, with overwhelming results of 14 wins at the electric RC car world championship and 52 wins at all Japan championships.
– Consolidate his expertise into one volume and publish the law to win the race.
– It is also one book that you can enjoy with RC fans of former years, including also recording successive machines and episodes.
– Main schedule contents
· Machine control method aiming at departure
· Practice beyond intermediate barriers
· [Become stronger] Mental theory
· Tire selection
· Masami's setting advice
· Complete explanation of example machine machine
Source: " Equation to RC car victory of Masami Hirosaka ", Text: T. Hasegawa (Takahiro Hasegawa), photo: Yokomo, K. Tsuchiya (Koichi Tsuchiya)