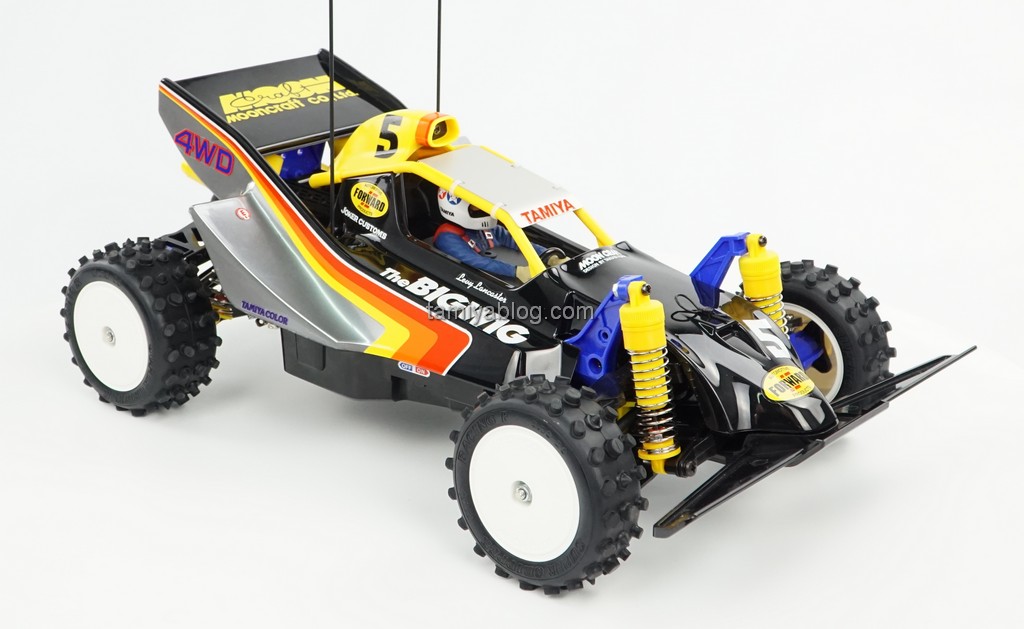 It´s 1986, the worldwide RC-Car Boom is near on the top. To commemorate 10 years of Tamiya R/C Models, Tamiya releases a very special offroad buggy, the Bigwig. Not a normal car for it´s time. One the technical side, it wasn´t a very revolutionary buggy, like the later released Avante. The car was based on the common Hotshot, Boomerang like drivetrain, but was equipped with the legendary Tamiya Mabuchi RX-540VZ Technigold Motor, well known from the Tamiya Porsche 959 Paris Dakar, which was powered by a special 8,4V Gold Power Pack.
Anyway the Bigwig is a very special buggy in Tamiya´s R/C Car history. Because of it´s unique "one big wing" design by famed japanese designer Mr. Takuya Yura, president of the Mooncraft Company, well known for his racing car designs.
The very unique "Wing" look of the Bigwig is based on special high powered buggies which were custom made for the legendary "Pikes Peak" race in America.
After 30 years, the Bigwig is back again. What are the differences on the new Bigwig 2017 ? Not very much. The stickers were changed a little bit, as on most of the Tamiya classic re-release cars. Which can also be an advantage. The "Mooncraft" Logo on the rear wing of the Bigwig 2017 looks way better than the one on the original release in our opinion.The "new" model comes with full ball bearings, the original 80´s kit wasn´t completely ballraced. The RX-540VZ Technigold motor was changed for a special labeled Tamiya GT-Tuned Motor (like it was used for the Avante and Super Hotshot re-releases too). That´s it.
Let´s build the new Bigwig !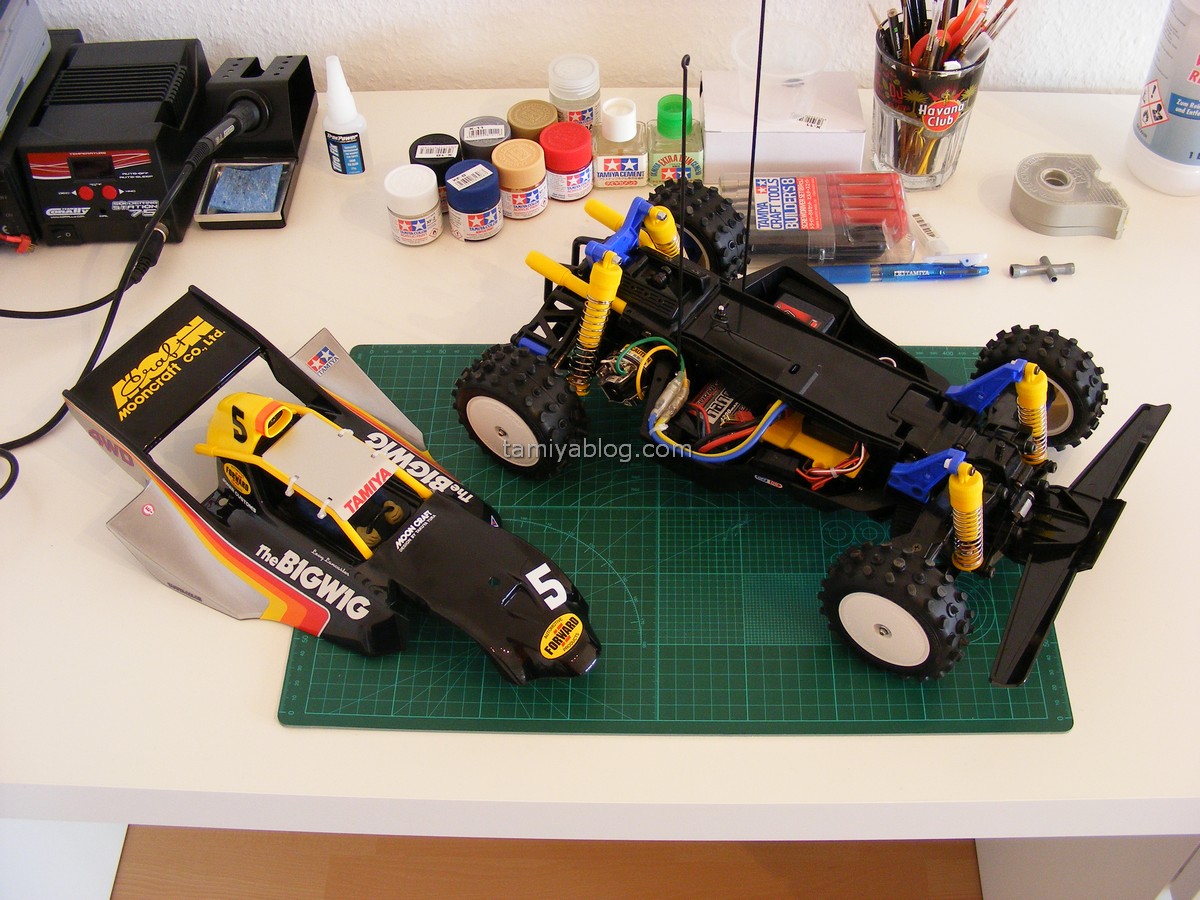 Car and body completed !
The result !
It was a pleasure working one the Bigwig 2017. It´s such a cool thing to build a classic Tamiya buggy. For most of the Tamiya re-releases we really like to do alternative paint-schemes on these cars. A real challenge in case of the Bigwig. Because most of the cars were built in boxart scheme. In the past and also today. The boxart scheme is great and really iconic. And it´s not really easy to find colours which suits the red, orange, yellow Bigwig stripes well. But we tried it. And we are very happy with the result. Enjoy !