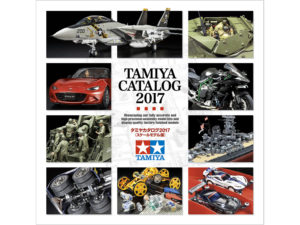 Tamiya catalog 2017 (scale model version)
Item No: 64406 2016 December 26, (Monday) around released
1,404 yen (base price of 1,300 yen)
While viewing from corner to corner carefully, choosing the next model is not a fun way to spend time for model fans. Tamiya catalog (scale model version) which is also collection of fans every year is issued. The cover of the 2017 edition is a stylish composition studded with a completed photograph of a model on a white back. Including 1/24 scale NSX and Ferrari FXX K, 1/12 Kawasaki Ninja H 2 R, 1/35 USA 155 mm self-propelled gun M 40 big shot, 1/48 Ground Self Defense Force Light Armored Vehicle, 1/48 Grumman F- 14 A Tom Cat, and even mini 4WD's God Burning Sun and so on. Of course, I also recorded Tamiya products such as pleasant tools and tools, paint, air brushes and compressors. In addition, 1/16 · 1/35 RC tank full of scale sense and 1/14 RC trailer track are also posted. It is a book that is fully immersed in the model world of charm. Size 26 × 25.5 cm, all 93 pages.
Introduction of contents of contents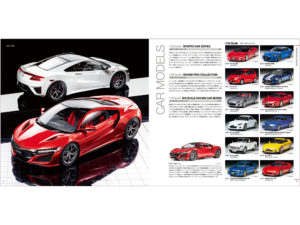 The top decorating is 1/24 NSX. Full display model which reproduced the midship mounted V6 twin turbo engine. I am also interested in shaping the distinctive floating C pillars.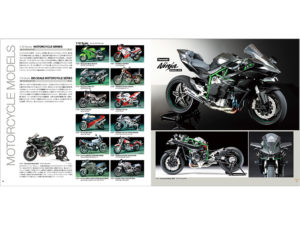 The 1/12 motorcycle series is a monster bike that does not go wrong with topics such as achieving the fastest 400 km / h on the market, Kawasaki Ninja H2R. Individual style and mechanism stand out in models as well.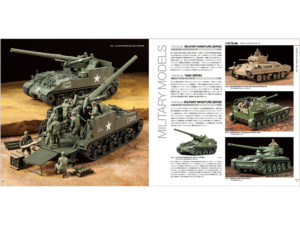 Large format photos of 1/35 MM series feature 1/35 USA 155 mm self-propelled gun M 40 big shot. You can also extend the image of the scenery with 8 crews full of movement.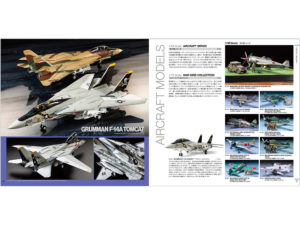 Grumman F – 14 A Tomcat gains worldwide attention for 1/48 masterpiece series. We arranged two models of the US Navy specification and Iran Air Force specification, and also posted a model of the state where the characteristic variable wings were advanced.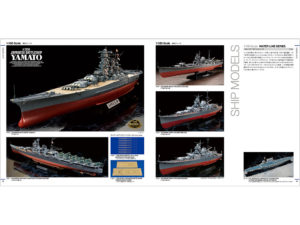 The page of 1/350 warship introduces the top of Japanese battleship Yamato and air cruiser specification which can be said to be the best series masterpiece in large format photos. The power of the big model is transmitted from the magazine as well.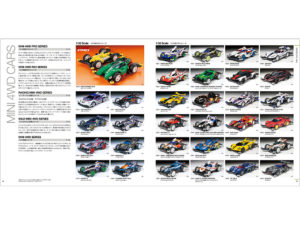 Mini 4WD also includes new items such as God Burning Sun, Zilborough, Tri Dagger WX, Proto Saber Evolution Premium.