ITEM 64397
Tamiya RC guidebook Vol.5 that was posted carefully selected major RC model of Tamiya is issued. buggy that does not choose the place running, action full of running is fun comical model, high-speed travel with an attractive touring car and formula car, of the finished model that immediately ran to enjoy out big size force of trailer trucks and tank, from box XB etc., and published once a major RC model of Tamiya. New product of attention that has been published in May 2015 of the Hobby Show also we've posted. QR code is also printing of popular. If jump to Tamiya home page using the smart phone or mobile phone, you can also enjoy the RC of the video. Other, introduction chassis another parts for the basic guide and performance-up of assembly, such as the participants race guide, also pages that now serves as a reference of the fans to start the RC enhancement. Nationwide and hobby shops at the end, Tamiya RC circuit were also assistance. All color A4 size, hearty all 38 pages.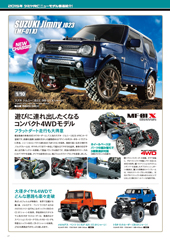 Suzuki Jimny (JB23) and of adopting the new 4WD chassis, assembled Brand New models in which the 4 AA batteries to run power, even Lightning Force published.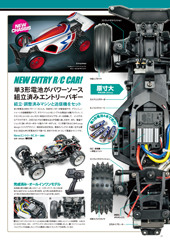 Introducing introductory 4WD buggy popular chassis, optional parts that can be used in TT-02B in color.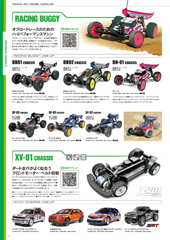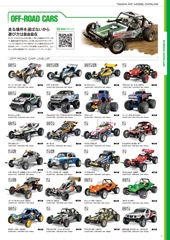 From feel free to play model to race for the model, the lineup of off-road car which is rich in variety.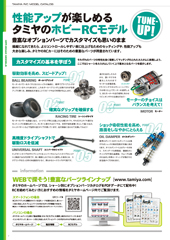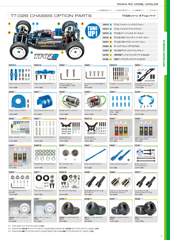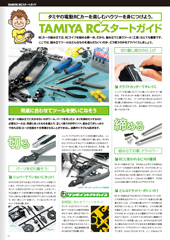 As RC Start guide, carefully explained in conjunction with the use of tool the point of assembly.