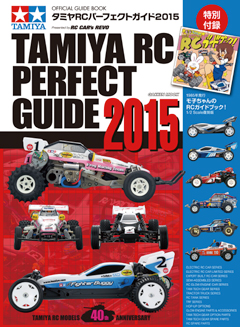 F1 machine, racing buggy from touring car, big tire models, such as the force of the trailer and tanks, is issued by the 2015 version of the introduction was Tamiya RC Perfect Guide with Tamiya RC models all products rich color photograph of. Hobby Show and started a Ground Self-Defense Force Type 10 full operation, which was announced in the Tamiya Fair RC tractor Kumamonbajon, RAYBRIG NSX CONCEPT-GT (TB-04 chassis), as early New models, such as high-end pure racer TRF419 chassis kit published. In addition, the popular touring car Street model, racing model, super GT model, are classified for each vehicle category, such as Larry & dirt, easy to find your favorite machine configuration. There is also the guide of the main chassis is also useful to choose from the chassis. In addition, pat can master the basics of electric RC car to how to run from the assembly "to start with Tamiya! Authentic RC car" is also not to be missed. Of course, rich in uniform option parts exhaustive mixes the color photos and product descriptions. In addition, it called the popularity been issued in 1985, shrinking reprint (1/2 size) of "RC guidebook of Moko-chan" is also included. It is an indispensable guidebook to Tamiya RC fan. [Table of Contents] ★ New model ★ electric RC car of basic full master ★ Tamiya RC models full lineup ★ Main RC model chassis guide ★ Tamiya RC models Buyer's Guide ★ Tamiya RC40-year history ★ Event introduce ★ Optional parts catalog ★ spare parts list
★ quick to pick up the new model of attention.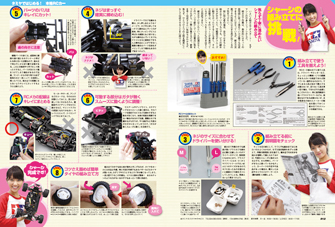 ★ I'm glad to beginners, and introduce the basics of assembly in the photograph.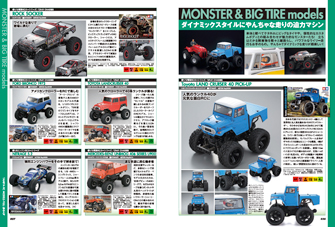 ★ dynamic driving fun Big tire model is also substantial.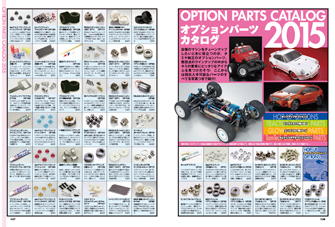 ★ The cover optional parts in color photography and product description.
Moko-chan RC guidebook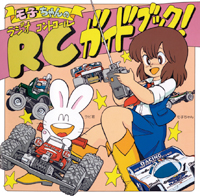 Happily introduce moko-chan and foundation rabbi Mr. RC of rabbit mascot character in comics. RC car radio set and motor from mechanism, battery and charger, assembly point of the RC car kit, paint, trouble check, we are covering such further driving techniques and race participation of way. The first edition in 1985, nostalgic fans to know the time, also because it contains the contents that works still to only basic content, you can understand the foundation of the RC car while enjoying.