64392 Tamiya RC Guide Book Vol.4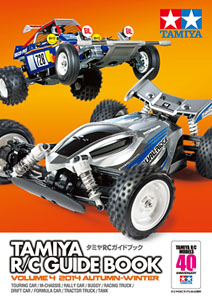 Bakuso Kyodai Let's & Go" in the 20th anniversary! Tokyo Japan Cup tournament 4
To commemorate "Bakuso brother Let's & Go" the 20th anniversary sequel to the popular comic of "Bakuso Kyodai Let's & Go" is published, and released, brother magazine Colo stuffed manga game hobby of "Colo Big Brother" gift and specialty original sticker towards everyone Te, you have purchased a "Korokoro brother" at sales corner of Japan Cup Tokyo Conference 4-championship to be held at the MEGAWEB to 19 days emergency decision! October gift big! To 100 people, will be presented to sign autograph of teacher that hurts illustrations by lot further. Read the "Bakuso Kyodai Let's & Go return Racers", so you Hashiridaso with a new Magnum! [content posted-related four wheel drive mini] cartoon: "Bakuso Kyodai Let's & Go return Racers" (Ko-shitate TsuHiro) new super magnum completion of the "errant Tamiya × Korokoro comic large-scale projects: article! " Appendix: "Korokoro limited four wheel drive mini super Bakuso BOX" & "Magnum wing metallic dress-up stickers"
The gift! Sticker
model stores nationwide, Japan Cup 2014 Tokyo Conference 4, towards all of your purchase, special sticker to commemorate the launch comes the "flop brother" in the Tamiya official competitions. (Size: about 105mm × 150mm) !! Do not miss this
when you purchase in ※ The above locations, please check the original sticker if they were included.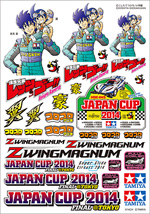 Determine a special pre-sale in the "Z wing Magnum" J-CUP final round
mini four wheel drive, which will be held on Sunday October 19, new product released November 8 "Z wing Magnum" (tax included 1,080 yen) We pre-sale at the venue of the Japan Cup Tokyo Conference & 4 championship. Do not miss this opportunity to be able to get quickly the latest machines topic.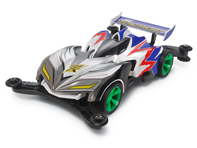 ★ "Bakuso Kyodai Let's & Go Racers return" (Koshitatetsuhiro)
★ "Korokoro inaugural legend" (Nomurashinbo)
★ "Duel Masters Overlord den apt!" (Fujisaki saint)
★ "Monster Hunter gag" (Ishiharamakochin)
★ "Kattobase! Kiyohara kun ~ Kiyohara director VS quad director ~" (Junji Kawai)
★ "Future Card Buddy Fight" (Masaki Yoshida)
★ "The3 persons" author draws "the world Monhan gag not hot one "(Ishiharamakochin)
★ "Puzzle & Dragons birth secret story"
★ "Complex Tomoo" author draws "wrestling gag" (Oda door)
youth Hen
★ Absolute sacrificed Denjarasuji's (Soyama one Kotobuki)
★ hilarious zombie gags such as "bringing of the Dead" article [page]
★ new Magnum super completion of the "errant Tamiya × Korokoro comic large projects! "
★ app online games, household hard new special feature
★ Gundam Plastic & Cardboard Senki special feature [Appendix]
★ "Korokoro limited four wheel drive mini super Bakuso BOX" & "Magnum wing metallic dress-up sticker"
★ "Puzzle & Dragons of popular app "serial code" "Monster Strike" other "
★ "Gung Ho magazine" grated draw
★ popular cartoonist Usa-kun said "Duel Masters Limited card"
★ "Buddy Fight limited card"
★ such as "Monster Hunter 4G original sticker"
RC Real Action talk show at Tamiya RC Car Festival with Dr. "Waterfall"
The Tamiya RC car festival, held a talk show creator of Tamiya RC car with Dr. "Waterfall"
He designed the finest cars of yesteryear No. 1 Tamiya electric RC cars, "Porsche RSR 934 Racing" and "Avante", an RC car of many to visitors. Under the heading of "this from the RC and RC Real Action" according to the memorial exhibition, and talked about the RC which pursued realism.
Four wheel drive mini Japan Cup 2014 Tokyo Conference & Hokkaido tournament
This is a promotional video that was aired on Tamiya booth of the 54th Japan Model Hobby Show. Image of Hokkaido and Tokyo Conference Tournament 2 has been used. Details of Fujitsu battery provides four wheel drive mini Japan Cup 2014.
Four wheel drive mini Challenge Special Expert Class winning machine
It is a machine of Yamaguchi who won the Tamiya Plastic Factory Shinbashi shop four wheel drive mini Challenge Special Expert Class was held on (holiday) September 23, 2014.