In the popular prize machine of TRF Victoires!
Prize only four wheel drive mini series of popular deployment in the monthly release (almost Planning: SK Japan Co., Ltd.). From the machine of popular character Takahane Ryo "Bakuso Kyodai Let's & Go" 8th edition is "Neo Tri-dagger ZMC next".
Body color, available in four types such as navy or smoked. In the same color as the body color also front wheel cap which is a feature on the exterior, it is the accent a little bit different with other machines. Chassis was adopted 1 chassis Super utilizing the image of the original.
Appeared as a crane game prize to amusement facilities nationwide from mid-September. Handling store or the like, refer to prize information site for SK Japan to "take character" for details. Co., Ltd. SK Japan prize information site "take Chara" http://charatoru.skj.jp/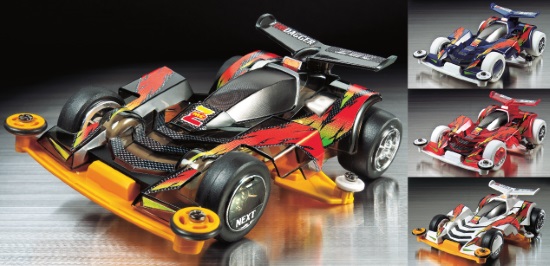 Inquiries regarding this matter,
Ltd. SK Japan TEL06-6765-0870 Product Planning Division, addressed to
SK Japan Homepage http://www.sk-japan.co.jp/