RC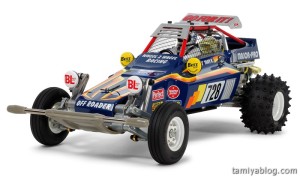 84389 Fighting Buggy (2014)
★ Basic configuration of fighting buggy which appeared in 1982, high-performance has attracted attention is the reprint was made improvements to various parts intact. ★ Adopt main frame of 2.5mm thickness made of FRP ★ Front and rear suspension using strong die-cast arms. ★ Body in reinforced plastic with high sense of precision, the roof is made of aluminum.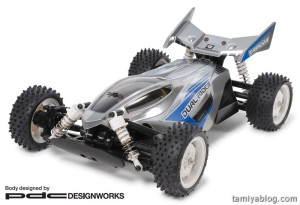 58596 Dual Ridge TT-02B
★ Style to advance the cockpit, made up of a smooth surface can exhibit a high aerodynamic effect. Newcomer of the basic 4WD buggy, dual ridge is introduced. ★ Chassis adopts the TT-02B of the shaft drive 4WD with excellent maintainability and easy to assemble. ★ Independent double wishbone suspension with long arms and CVA oil dampers.
54602 Aluminium Gear Diff Cover
54607 OP1607 Heat Shrink Tubing Set
84392 FS-12FZ Light Arumi Flywheel
Static
32338 1/35 Toyota AB Phaeton
32580 1/48 German 6 Wheeler Truck Kfz.69 3.7cm Antitank Gun Towers
Mini 4WD
95036 Shining Scorpion Premium Violet Version (Super II Chassis)
95049 13mm All Aluminum Bearing Roller (Violet)
95051 Duralumin Wide Stay F/R (Violet)
95052 MA Fluorescence Color Chassis Set (Green)
95056 Front Wide Slide Damper (Blue)
95057 Rear Wide Slide Damper (Blue)