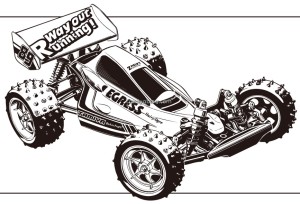 Static
35330 1/35 U.S. Cargo Truck 6X6 M561 Gama Goat
The six-wheeled articulated and semi-amphibious utility tractor developed by the US military during the Vietnam War. The name "Gama Goat" comes from its inventor's name, Richard Gamount, and its mountain goat-like ability to traverse treacherous terrain. Over 14,000 of the vehicle were built by 1973.
Tamiya's kit of the Gama Goat is a welcomed addition to their military lineup, and features a fully detailed suspension and a polycap in the tractor/trailer joint to keep it flexible. One driver figure is included. Decals are provided for three versions, including one for a vehicle deployed in the 1983 invasion of Grenada.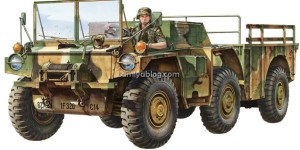 16040 1/6 Harley-Davidson FLH Classic
RC
84117 TRF Short Damper Spring Set (white)
84118 M high-grade aluminum chassis damper (black)
84324 on-road specification hard spring set (mica black)
84325 on-road specification hard spring set (mica blue)
Mini4WD
94989 Aero Manta Ray Black metallic
94990 Aero Thunder shot silver metallic
94991 Aero Manta Ray Gold metallic specification
95010 19mm all aluminum roller bearings (blue)
Please note that all information is tentative until officially confirmed from Tamiya, INC. and no responsibility is taken for the correctness of this information.