1/25 tank series was released the 1960s and 1970s was a series epoch-making remain in the history of Tamiya plastic model. Box full of art and powerful sense of reality by means of the brush of high load from Yoshiyuki painter drawn to a deluxe package. Realistic detail that is designed based on the information obtained overturned the common sense of the military model at the time, in foreign countries by the "vehicle coverage". Content that incorporates the fun of opening and closing of Plastic hatch and internal reproduction of big scale only, such as moving or suspension articulated track, and new possibilities of tank model has a high reputation all over the world.
We masterpiece model of such a 1/25 tank series revives. Of course who longed once at the time of the "model boy", also towards the modeler had no opportunity to be on hand until now, please enjoy all means at this opportunity.
British Centurion Tank Mk.III
Item No: 30614
Release July 20, 2013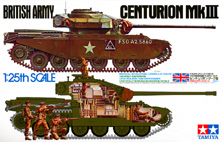 TYPE85 T34 Soviet Medium Tank
Item No: 89569
Release July 20, 2013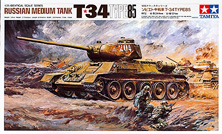 German tanks Panther A
Item No: 30612
Release June 29, 2013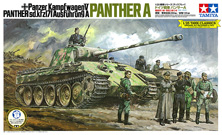 German Army tank destroyer Rommel
Item No: 30607
Release June 29, 2013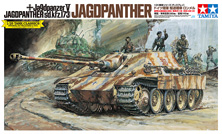 Source: Tamiya, INC.